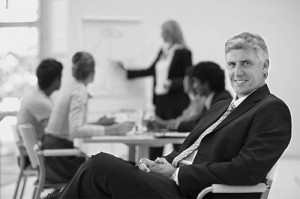 Manmorphosis ® offers a highly customizable Executive Wellness program to meet the needs of the top decision makers of the many corporations and Fortune 500 companies- like Home Depot, UPS, Coca-Cola and Delta- that make Atlanta their home. Dr. Casas has made it a top priority to work with these Executives at the highest level since she founded her practice in Atlanta in 2005 because the health and well-being of executives is directly correlated to the productivity of the companies they lead.
When executives are healthy, their morale rises, they are able to make better decisions, and they are less likely to experience sudden health problems that may result in lengthy or permanent absences which can leave companies open to great risk. Executives who are in good health have more energy to enjoy the things they love outside of work, like recreational activities, hobbies, and spending time with their families.
There are more than 200 scientific studies indicating the positive return-on-investment for worksite wellness programs.
An independent study of return on investment (ROI) conducted by Hummingbird reported an impressive ROI of $5.50 for every $1 invested in wellness coaching programs and a 23% cost savings after 6 months based on typical costs of health risk factors.
Benefits of an Executive Wellness program include:
Improved Leadership
Improved Decision Making
Improved Productivity
Increased Retention
Lower Levels of Stress
Increased Well-Being, Self-Image, Self-Esteem and Life Satisfaction
Dr. Casas provides her services in three phases: assessment, recommendation and implementation using a six point framework that includes industry best practices and benchmarks. All Executive Wellness Programs, whether individual or as a group, can be customized to meet the needs of Senior Leadership.
Dr. Casas partners with Mr. Lee Haney, 8 Time Mr. Olympia, to bring CEOs and Executives the best that there is to offer in Executive Wellness. Mr. Haney provides the functional exercise assessment and recommendation for Dr. Casas' patients that is so beneficial for complementing the work that she does with hormone optimization, nutrition and supplementation. Dr. Casas is available for half day, full day and multiple day workshops for Executives and also offers highly customizable individual Executive Wellness programs.
TESTIMONIALS
"Before I started working with Dr. Casas, I was suffering from low energy, depression and loss of concentration. I was having a hard time keeping up at work with men who are younger than I am. I was in fear of losing my job. Dr. Casas created a program for me that resolved all of my symptoms within six months. I have never felt better. I highly recommend her." J.T., age 52, CEO
"I came to Dr. Casas because I wanted to gain a competitive edge at work and enjoy my life more. I wanted to increase my energy level, increase my libido and have fun again. I was sick and tired of feeling sick and tired especially due to all of my traveling for work. I was eating terribly and had gained about 25 pounds over the last few years. Dr. Casas was able to evaluate me and address and correct all of the problems that resulted in me losing weight, sleeping better and enjoying my personal and work life again. I owe her my deepest heartfelt thanks."
G.I., age 48, Senior Leadership at a Fortune 500 company
SPEAKING
Dr. Casas is available to speak to corporations, associations, conferences, workshops, webinars and tele-seminars. She is a thought leader who combines powerful inspiration with suggested action steps for her audiences.
Her signature talk, " Increasing Your Performance at Work is NOT What You Think", can be delivered as a keynote, workshop/breakout session, webinar or teleseminar.
Please inquire about rates and availability by completing the contact information to the right with the details of your event- date, time, location, topic requested or by calling 404-210-9969 today.