The Men's Health Specialist who helps Men Look and Feel 10-20 years younger
Dr. Casas is the leading expert in Anti-Aging Medicine for Men over the age of 30. She was selected as a "Top Doctor" by The International Association of Internists (IAI) in 2009. Manmorphosis ® is the brainchild of Dr. Casas who for more than 8 years has been developing a highly specialized medical practice to meet the needs of her male patients.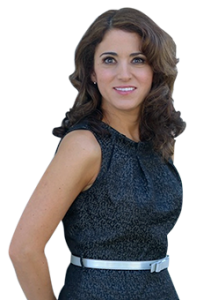 Dr. Casas is creating a new standard for Men's Health by applying the latest advances in nutrition, supplementation, exercise and hormone optimization to help her male patients look and feel 10-20 years younger.
It is Dr. Casas' strong belief that a doctor must heal him or herself first before attempting to guide others in their own healing. Following a well-designed, complete program for healthy aging, Dr. Casas practices what she preaches, and having observed the difference it has made for her, she continues to invest many hours learning about prevention and applying it to her life. Dr. Casas' personal, individualized healthy aging program consists of the synergy produced by a low glycemic, anti-inflammatory nutritional approach. In her case, this means nutrient-dense calorie restriction, optimal exercise, and appropriate hormone modulation.
Dr. Casas welcomes you to contact her highly specialized private medical practice for men to learn more about your options. Please call (404) 210-9969 for a complimentary, no obligation phone consultation today.
Dr. Casas' professional background consists of credentials that attest to her specialized medical expertise:
U.S. Trained Medical School (California) and Internship/Residency in Internal Medicine (Florida)
Clewiston High School, Clewiston, FL; Valedictorian 1987
B.A., University of Miami, Coral Gables, FL; Graduated with Honors, Biology, and Spanish Language and Literature,1991
M.D., Loma Linda University School of Medicine, Loma Linda, CA; Graduated with Honors, Doctor of Medicine, 1996
Residency Training at Mt. Sinai Med. Ctr. in Miami Beach, FL; Internal Medicine Internship/Residency, 1996 –1999
Emergency Medicine Physician, Valley Regional Hospital; Claremont, NH, 1999 – 2000
Dartmouth-Hitchcock Medical Center, Lebanon, NH; Assistant Professor of Internal Medicine, 2000 – 2002
Associate Medical Director, Miami, FL; SeaView Clinic, 2002-2005
Private Medical Practice in Anti-Aging and Regenerative Medicine, Alpharetta, GA 2005- present
Board Certified, Internal Medicine; American Board of Internal Medicine, 1999- 2009
Board Certified, Integrative Holistic Medicine; American Board of Integrative Holistic Medicine, 2003
Certified,Medical Acupuncture; UCLA and Stanford Schools of Medicine CME Program, 2000
Certified, Clinical Research Investigator, DIA, 2005
Certified, Age Management Medicine, 2005; Cenegenics Medical Institute Level 4 AMA
Diplomate, American Academy of Anti-Aging and Regenerative Medicine 2010
Board Certified, American Academy of Anti-Aging and Regenerative Medicine 2010
Dr. Casas is also a member of:
The American Academy of Anti-Aging and Regenerative Medicine, which is the only international organization which has been dedicated to the field of Anti-Aging and Regenerative Medicine for the past 20 years.
The International Society of Men's Health (ISMH), which is the only international organization dedicated to the rapidly growing field of men's health.
The World Society of Interdisciplinary of Anti-Aging Medicine (WOSIAM). The main goal of this non-profit organization, created and located in Paris, is to promote anti-aging medicine through research and educational events for physicians and the general public.
The World Anti-Aging Academy of Medicine (WAAAM) which is a member-based society dedicated to the protection and preservation of the health of the public, and the advancement of education and research in the clinical specialties of anti-aging and regenerative medicine.